(17 October 19) The new deal achieved by EU and UK negotiators brings significant changes to the earlier deal agreed under the Prime Minister May: it allows the UK to diverge from EU environmental and health protection standards.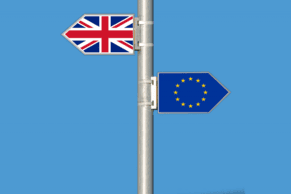 The Withdrawal Agreement no longer contains an environmental non-regression clause for the UK and keeps only Northern Ireland aligned with many EU standards in order to maintain an open border in Ireland.
The Political Declaration still includes text on a level playing field, but the details remain to be worked out during trade negotiations. The Declaration says that both parties pledge to uphold "the common high standards applicable in the Union and the United Kingdom at the end of the transition period" and then maintain high environment standards "at the current high levels provided by the existing common standards". A reference to the Paris Climate Agreement has been inserted as well. The text continues to mention the possibility of co-operation with EU chemicals agency ECHA, however the text following this in the original political declaration, a commitment "to consider aligning with Union rules in relevant areas" has been deleted.
The chemical industry has cautiously welcomed the deal, noting there is still possibility of co-operation between the UK authorities and Union's agencies such as the European Chemicals Agency.

Revised Political Declaration and Protocol on Ireland and Northern Ireland
CEFIC's reaction