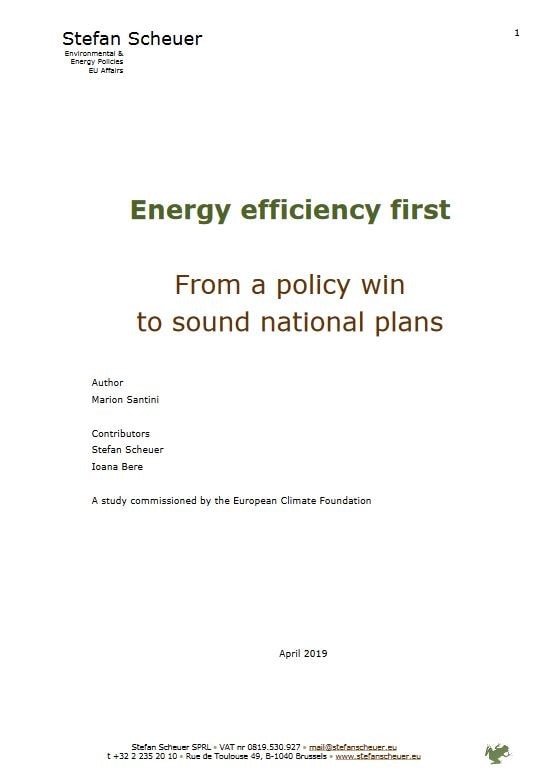 Energy efficiency first is the new planning principle in the European Energy Union. It is set up to promote fair competition for energy efficiency investments in an energy generation dominated market.
Applying the energy efficiency first principle will improve the cost-effective solutions for end users and is essential for achieving an affordable energy transition.
Our assessment finds that governments across the EU have not demonstrated whether and how they applied the principle in drafting the National Energy and Climate Plans (NECPs). The European Commission and Member States have until the end of 2019 to finalise the plans.