The EU's new Governance rules for climate and energy policies from 2018 raised expectations for a better and more integrated energy planning, but had little impact so far.
Rushed national consultations, ineffective energy efficiency measures and inconsistent EU funding programming are the key findings from our country assessments. This report also explores the impacts of the new Governance framework on national energy planning and policy making, and is aimed at supporting the next steps towards finalising the NECPs.
It is based on interviews with stakeholders at national level in eight Member States and is the second part of the study published in April 2019 "Energy Efficiency First – from a policy win to sound plans".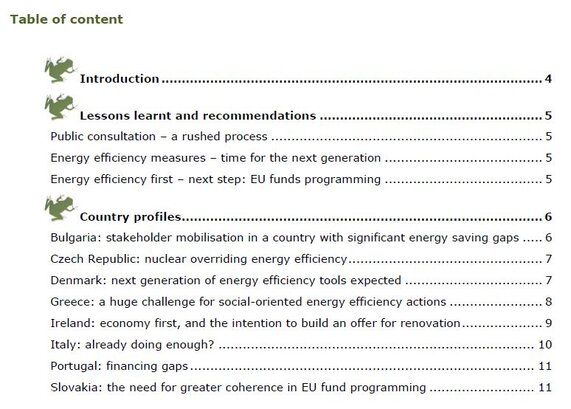 Study by Ioana Bere, Marion Santini and Stefan Scheuer (Stefan Scheuer Consulting)
Commissioned by European Climate Foundation